Think Twice Before Cleaning Your Oriental Rug Yourself
A common misconception among novice rug owners is that it's simpler to clean their rugs themselves.  In reality, it's almost always easier and an overall better choice to trust your Oriental rugs to a great professional rug cleaning company. Here's why:
Convenience– It is far, far easier to drop your rug off at a good rug cleaning company than it is to spend the time researching safe cleaning methods, prepping the rug, prepping the area beneath and around the rug, and then doing the cleaning itself, and hoping everything turns out alright. A great rug cleaning service will pick up your rugs at your home, take the rugs to their shop for dusting, spot treatment, and deep cleaning, roll them safely for delivery, bring them back to you, and arrange the rugs back in your home exactly as you want them, moving furniture to accommodate the rug as you wish.  It just doesn't get any easier or more convenient than that!
Cost– Mishaps that occur when rug owners clean their rugs themselves can be costly. Oriental and Persian area rugs are treasures and require specialized cleaning products and highly specialized cleaning methods and care. If something goes wrong while you're cleaning your own Persian rug, you could cause expensive damage to the rug itself or to the flooring underneath the rug.  The cost-effective choice in rug cleaning is to hire a highly rated rug cleaning company to clean your rugs.
Quality– High quality rug cleaning requires advanced training, specialized equipment and cleaning solutions, and a passion for the work. The best rug cleaners will first provide a thorough inspection of your rug, identifying the fibers, construction, and other important qualities of the rug, as well as the specific stains or spots, and then will devise the perfect plan to clean the rug safely and thoroughly.
RugPro Oriental Rug Cleaning is the best professional rug cleaning company Jacksonville FL rug owners trust with their beloved area rugs.  Our technicians are experienced rug cleaners with a passion for providing custom cleaning for fine Oriental and Persian rugs.  Our rug cleaning team puts together custom care plans for each rug based on the unique needs of the rug and the customer's wishes.  Our clients in San Marco, Mandarin, Ortega, Fleming Island, and Ponte Vedra Beach agree that with care like that, why go anywhere else for great professional rug cleaning service?
How to Protect Your Rug in High Traffic Areas
Oriental rugs in common living areas in your home receive a lot of use.  Aside from simply keeping them clean, tackling spills as soon as they occur, and ensuring pets and kids don't cause too much damage, you also need to consider the high traffic areas of the rugs.  How can you protect those areas where foot traffic is so much heavier?  Our tips can help!
Use doormats outside and consider a "no shoes" rule. Be sure there's a doormat just outside of all main entrances to your home.  Guests and family members should always wipe their feet before coming inside.  Also, decide if you want to enforce a no shoes rule for inside the house.  If people have sock feet, or at least clean shoes, less dirt and debris will get tracked onto the rug, particularly in those traffic areas.
Vacuum frequently.Though you already know it's important to vacuum your Oriental and Persian rugs at least weekly (and every 1-2 months, flip it over and vacuum the backside too), we recommend vacuuming high traffic areas even more frequently.  Don't give that sand, dirt, and debris a chance to get into the rug's fibers where it does its damage!
Rotate or shift the rugs regularly.Those area rugs in high traffic areas need to be moved routinely.  Depending on where the rug is located, the angle of the traffic "lanes", etc., you can rotate the rug, or move it slightly in one direction, or otherwise just make sure the rug gets repositioned regularly so that the fibers in the high traffic areas can get a break from all the foot traffic.
Schedule professional cleaning. The best way to care for your fine area rugs is to have them routinely cleaned by a great professional rug cleaning company.  Once you find the best rug cleaners in your area, discuss each rug in detail with the rug cleaning technicians.  Good rug cleaners want to know every issue that affects your rugs, including if and where your rug receives extensive foot traffic.
RugPro Oriental Rug Cleaning is the best rug cleaning company Jacksonville FL rug owners call on for routine maintenance cleaning, dusting, deep cleaning, and more.  We're the trusted rug cleaning service for customers in Riverside, Fleming Island, Ortega, Mandarin, and throughout Jacksonville because of our deep knowledge of fine area rugs and our passion for cleaning them thoroughly yet carefully each time.  Call on us!
5 Unexpected Benefits of a Good Area Rug
Homeowners generally buy rugs for aesthetic reasons, such as to tie the room together, add warmth and color, or to maintain an element of timeless sophistication in the room.  In addition to these visual factors, did you know Persian and Oriental area rugs have several important unexpected benefits?
Noise Reduction– A good area rug will absorb much of the noise in a room.  Sound will bounce off hard floors and bare walls, but your rug will absorb noises and echoes and make footsteps quieter.
Safety– If you have pets or young kids, an Oriental area rug is more than just a luxury – it's a safety precaution!  Children and pets climb on (and jump off) the furniture, run through the room, and occasionally can take a spill.  A fine Persian rug provides some shock absorption and a softer landing spot than a hard tile or wood floor!
Comfort– Walking in your bare feet across a luxury rug is considerably more comfortable than walking across cold tile or hardwood flooring.  The wool or silk of your rug feels softer to the touch, but also absorbs some of the impact when you walk or stand on it, which takes some of the pressure off of your body.
Warmth – A good area rug not only promotes a feeling of warmth, but also can literally add warmth to your home, particularly if you keep a rug pad beneath your rug, as recommended. The densely knotted wool and silk fibers found in the best area rugs act as insulation for your home.
Cleanliness– Area rugs act as traps for dust, debris, and such.  This is great for keeping your floors clean and trapping allergens to keep your air cleaner.  However—and this is extremely important— it's for this very reason that you need to vacuum regularly and schedule routine cleaning with a highly rated local rug cleaner for your Oriental area rug.  If you allow your rug to collect this dirt and debris but do not provide deep cleaning for the rug itself, this benefit is negated!
There are many good rug cleaning companies in Jacksonville FL, but RugPro is the best rug cleaning service Jacksonville, Mandarin, Ponte Vedra Beach, and Riverside customers trust with their Oriental rugs.  Deep rug cleaning is our specialty, and our expert rug cleaners customize the rug cleaning process based on the needs of each rug and the desires of the rug's owner.  This means we clean each rug perfectly each time!  Your luxury rugs deserve luxury cleaning, and we are the highly rated rug cleaners for the job!
Why Do Some Rugs Bleed?
One of the great fears of rug owners is that their beloved Oriental rug will bleed or transfer dye and either ruin the surfaces near it, or become ruined itself.  Why do some rugs bleed, and what can be done to prevent bleeding?
The rug has excess dye.

 If the rug has never been professionally cleaned before, there may be excess dyes in the rug's fibers that will bleed during the first cleaning.  Certain types of rug also have extra dye – or even ink – added to it after it is woven. This extra dye makes these rugs especially prone to bleeding, particularly during the initial cleanings.

The rug's dye is not colorfast

.  Some rugs simply have dye that is not colorfast.  When their fibers get wet or are improperly cleaned, these dyes – known as fugitive dyes – will bleed or run.  Good professional rug cleaning companies administer dye testing to determine the colorfastness of the dye, and then customize the cleaning process in order to ensure the rug is cleaned thoroughly but safely.

Higher quality professional cleaning is needed.

 If the rug was incorrectly or insufficiently cleaned in the past, it may be prone to bleeding.  For example, if the cleaning solution was not adequately removed during a prior cleaning, this can leave behind a residue.  If the cleaning solutions that were used are alkaline, the buildup or residue can affect the dyes (which are typically acid) in fine wool rugs, in turn causing them to become bleeders.  Or, if a pet urinated on the rug and the spot was not sufficiently treated, the urine will eventually become more alkaline and create the same effect.
The best way to prevent damage due to dye transfer and bleeding is to find a good quality rug cleaning company and trust your rug only to the professionals.  Highly rated rug cleaning professionals need to know how to test for colorfastness, how to devise the perfect, custom cleaning package for rugs that may bleed, and how to handle bleeding should it occur during cleaning.
RugPro is the best rug cleaning company Jacksonville FL rug owners trust with their fine Oriental and Persian rugs.  We take our job very seriously and train our technicians to identify all types of rug fibers, potential issues, and rug construction methods, and to clean each rug in a way that will clean it thoroughly but safely.  Our customers in Jacksonville Beach, Ponte Vedra Beach, Riverside Avondale, and throughout the region know we'll care for their rugs as if they are our own. If your rug is in need of cleaning or care, call on us!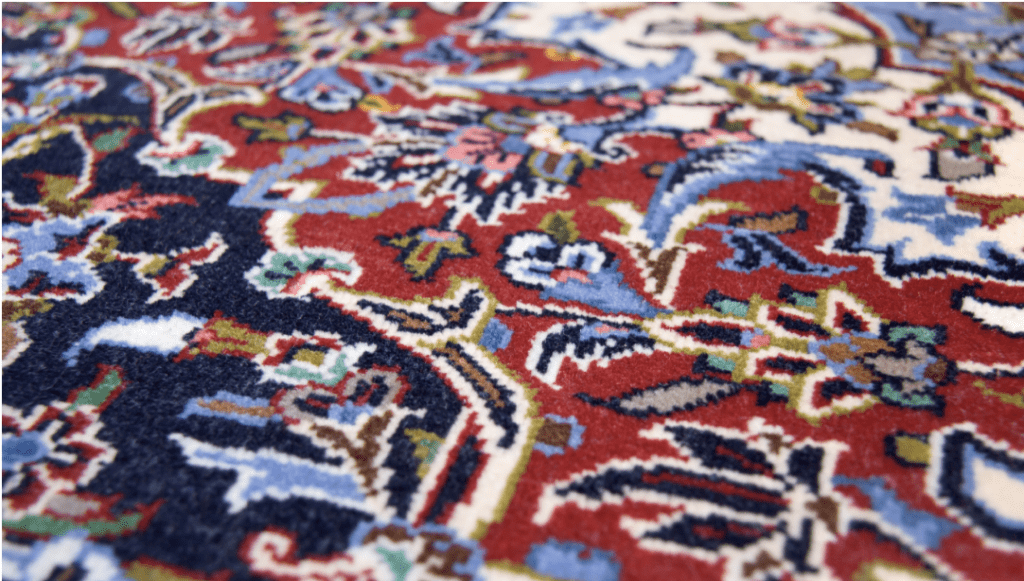 Is My Rug Handmade or Machine-Made?
Nothing compares to an authentic, hand-knotted Persian or Oriental rug… the quality is unsurpassed!  You can also find area rugs that are designed to imitate Oriental rugs, and while these machine-made imitations may be reminiscent of authentic Oriental rugs, when you look more closely, you'll see they are far lower in quality.
Here are 4 ways to help you determine if a rug is made by hand or made by machine:
Fiber Content

– Authentic Oriental rugs are almost always made of wool fibers, or occasionally silk.  If a rug is made of polypropylene or other synthetic fiber, it's probably not an authentic handmade Oriental rug.  Wool is durable, which is why good quality hand-knotted rugs are able to last for generations. Additionally, wool is hypoallergenic, antibacterial, and even flame retardant.

Underside

– Look on the backside of the rug.  If it's hand-knotted, you'll see the same pattern repeated on both sides, indicating it was woven by hand on a loom.  Hand-knotted rugs do not have any type of backing to them. If you see a backing, this is a sure sign the rug is machine made.  During construction, the fibers of these machine-made rugs are secured to their plastic backing, typically with latex glue.

Fringe

– The fringe on a handmade Oriental rug forms the foundation of the rug.  In hand-knotted rugs, the wool (or silk) fibers are knotted around these "warp" and "weft" yarns, which then extend to naturally become the fringe.  In a machine-made rug, the fringe is glued or sewn on afterwards and is in no way part of the rug's construction.

Durability / Strength

– Handmade rugs are significantly stronger and more durable than machine-made rugs.  In a machine-made rug, the tufts of fabric can often be pulled from the plastic backing, and the plastic backing itself will become brittle and eventually fall apart.  However, in a hand-knotted rug, the fibers are tightly woven – indeed

knotted together

– and will not pull out over time.
RugPro Oriental Rug Cleaning is the best professional rug cleaning company in Jacksonville FL and the trusted service of homeowners in San Marco, Riverside, downtown Jacksonville, and the Beaches.  We specialize in providing gentle but thorough deep cleaning for Persian and Oriental rugs by customizing a cleaning plan based on your rug's specific needs.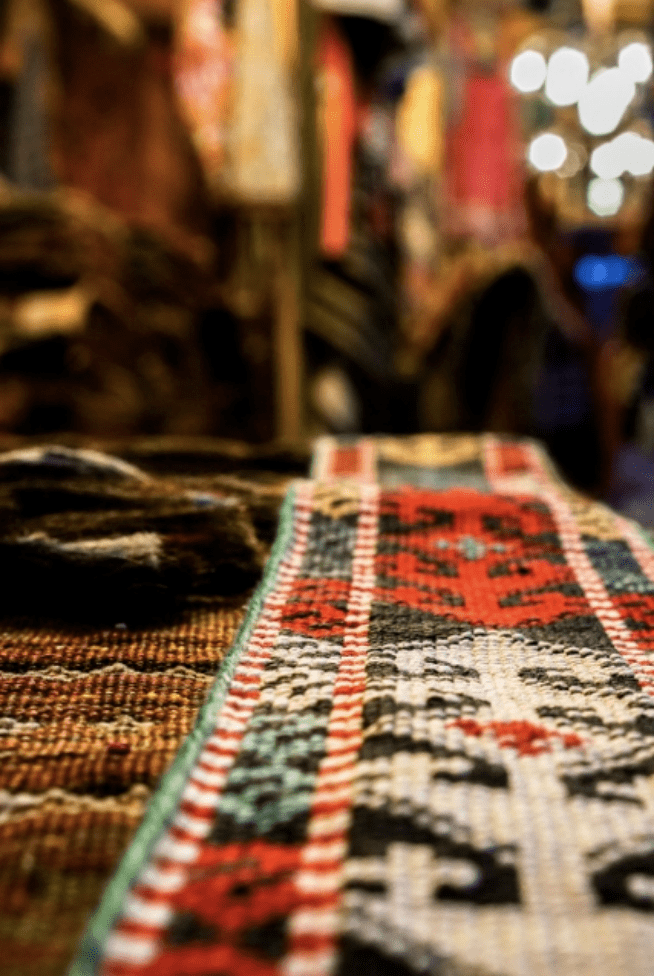 6 Tips for Buying the Perfect Oriental Rug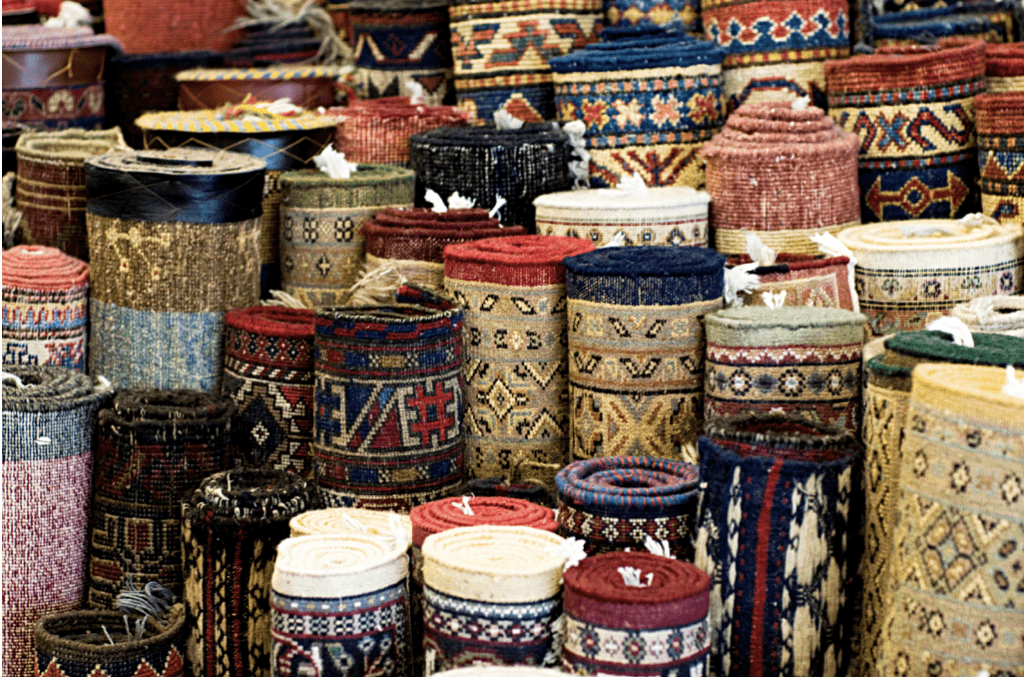 An Oriental rug represents a significant investment, and you want your rug to look good in your home, represent your interests, and last for many years.  Our tips can help you find the perfect Persian or Oriental rug for your home!
Understand how good quality rugs are made.  Weaving technique, knot density, material – these all matter when it comes to choosing a rug that will last for decades.

Research the well respected rug sellers in the area.  Find a shop that has been in business for many years and has the reputation for being trustworthy.  Meet with a specialist in the shop to discuss your desires and view as many rug samples as you need.

Know the space you'll be filling.  You'll want to know the size of the room you'll be decorating and have a general feel for how your furniture will be arranged in the room in order to find the best size of rug for the space.   

Have an open mind for the rug's design.  You'll want to have some idea of the color scheme and motifs that you want your rug to have, but leave yourself open to consider rugs from various countries, with all types of motifs, and different hues of the colors you like or other variations of the color combinations you have in mind.

Go with your heart.  When you find that perfect rug, take it home with you, and don't buy a rug that you don't love.  Your rug will be a centerpiece for the entire room, if not a cornerstone of your home's overall aesthetic, and you should love to look at it, walk on it, and have it in your home.

Get connected to a great rug cleaning company.  Once you settle on the perfect rug for your home, you'll want to connect with a great rug cleaning company in your area that you can call on for routine cleaning, help with spots and spills, and general care so that you can be sure your rug will stay in great shape.  RugPro Oriental Rug Cleaning is the best professional rug cleaning company Jacksonville FL rug owners rely on for rug care.
High quality rugs need high quality care to keep them healthy, looking great, and able to be preserved and protected.  RugPro Oriental Rug Cleaning is the best rug cleaning company Jacksonville FL homeowners and rug lovers rely on for their rug cleaning and care.  We've earned the trust of customers in Atlantic Beach, Ponte Vedra Beach, Riverside Avondale, and throughout Jacksonville, and would love to provide care for your fine rugs as well.
3 Important Tips for Decorating with Oriental Rugs
For rug collectors and aficionados, a beautiful Oriental rug is nearly always the "jewel in the crown" of any room.  After all, an exquisite, hand-knotted Persian or Oriental rug never goes out of style! However, it can be tricky to showcase your fine area rug in a way that does not compete with the furniture, wall color, and other such elements of any room's decor.  Our tips can help you find the best design scheme for your favorite Persian or Oriental rug.
Rely on neutral colors.

 Rug lovers tend to collect multiple Oriental rugs, and having all rugs displayed throughout your house can indeed be tastefully done, with a little planning.  We recommend allowing sizeable expanses of neutral flooring, such as hardwood or simple, neutral tile, to be exposed between each rug. Similarly, keep the paint colors in each room simple and neutral.  The "busier" the floor is with rug designs and patterns, the simpler the walls and other flooring should be.

Stick with a simple palette.

 Limit the palette of the room to 2-3 colors, and then find creative ways of repeating the colors throughout the room.  If the color field of your favorite Persian rug consists primarily of rich blue and deep red, find a sofa in the same rich blue tone, and display a large vase in the same deep red tone, and the room will be tied together magnificently.  We also recommend going monochromatic in your design scheme. When the walls, window treatments, furniture, pillows, and floor have a similar hue or cast – such as a pale, warm beige – the rug will be the highlight of the room, while still allowing the room to have a pleasing overall "feel."

Be selective with patterns.  

The pattern on your Oriental rug is most likely one of your favorite aspects of the rug's design, and you may worry that including any other type of pattern in the room would be overwhelming.  It is possible to use multiple patterns in your design. Just be sure the patterns on throw pillows, artwork, frames, furniture, and anything else that is prominently displayed in the room still echo the colors found in the pattern of your Oriental rug.  For example, patterns – even wild ones – in brocade pillows, drapery, and artwork can still coexist with your Oriental rug as long as the colors in all patterns echo each other.
Fine Oriental area rugs deserve to be displayed prominently and used as the anchor of any room's design.  They also deserve the best care and cleaning, and should only be trusted to highly rated rug cleaning companies.  For rug owners in San Marco, Avondale, St. Johns, and throughout Northeast Florida, RugPro Oriental Rug Cleaning is the best professional rug cleaning service.  We specialize in rug care and will develop a customized cleaning regimen to get your favorite area rug clean in the most thorough and careful way possible. We are passionate about Oriental rugs, and clean each one meticulously, with truly outstanding results.  Treat your rug to a thorough cleaning by the best Jacksonville FL rug cleaners today!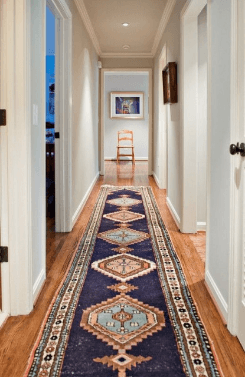 Can My Oriental Rug Be Cleaned in My House?
When the time comes to have a Persian or Oriental rug professionally cleaned, some homeowners want their rugs to be cleaned in their homes.  Fine area rugs are generally large and cumbersome to move. It make sense that a homeowner would want to instead call on a carpet cleaning company to come to the house and clean the rug in place.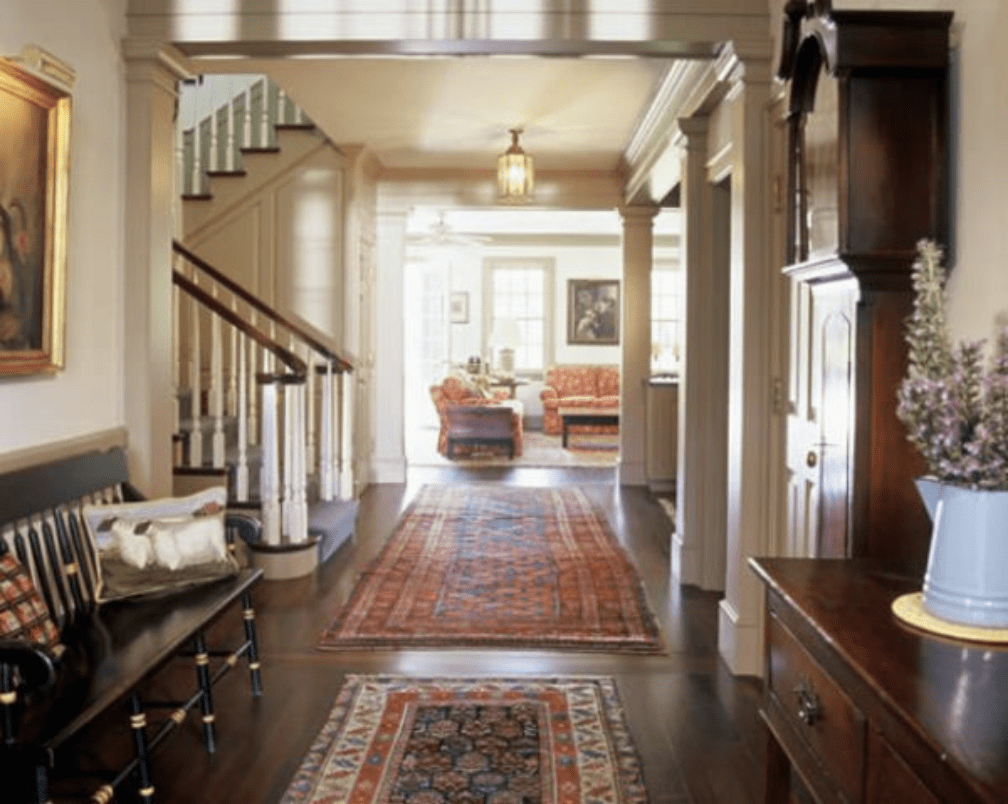 It may seem convenient to have your rug cleaned in your house, but in most cases this is not advised.  Here's why:
Carpet cleaners clean carpet.  

It sounds obvious, but carpet cleaners are trained and prepared to clean

carpet.  

Oriental and Persian rugs usually should not be cleaned using the same techniques as carpet.  Carpet cleaning machinery and cleaning solutions are designed for standard wall-to-wall synthetic fiber carpets.  Your Oriental rug is made of wool, silk, or other natural fiber, and would be greatly damaged if it were subjected to the standard carpet cleaning process.

Cleaning can be a wet process.

 As you know from any cleaning project, the actual cleaning process often requires large amounts of cleaning solutions and water.  Rug cleaning is no exception.  Having a rug cleaned in place could cause damage to the underlying floor, nearby furniture, and more. For a rug to be successfully cleaned, it often needs to be submerged in a rug bath.  Therefore, moving water can circulate through the fibers and truly give the rug a deep clean.  Even if dry cleaning solutions are used on a rug, they cannot be used inside a house without risking damage to the flooring or nearby furniture.

Rugs require specialized equipment.

 For a rug to be thoroughly cleaned, it may need to be laid out on a grate and dusted with a large scale machine, or submerged into a rug bath and then spread out on a custom-built float table, hung to dry on a specialized drying tower, etc.  In other words, fine rugs require – and deserve – professional equipment, which can only be housed in a professional rug cleaning facility.
For the optimal results and the highest level of care for your rug, it's best to schedule a cleaning appointment with the best professional rug cleaning company and let the specialists design a customized cleaning regimen for your rug.
Please note that in some very rare cases, exceedingly large rugs do need to be cleaned in place, rather than in the rug cleaning workshop.  In these rare but important situations, where the rug must indeed be cleaned in place, a professional rug cleaning expert will need to perform the cleaning process.  The rug expert will have a specific protocol for oversized rugs, and will take all the precautions to thoroughly clean your rug while protecting the underlying floor and surrounding area.  Even extremely large rugs can be thoroughly deep cleaned if you find the right professional rug cleaners!
RugPro Oriental Rug Cleaning is the best Jacksonville FL rug cleaning company to trust with your fine area rugs.  We offer the most thorough deep cleaning process available, and most importantly, we handle your beautiful rugs with the highest possible standard of care.  We are rug experts, and have the training and experience to gently and thoroughly clean all types of fine area rugs. Rug lovers throughout Jacksonville, Riverside, San Marco, St. Augustine, and the Beaches call on RugPro for their rug cleaning needs, and you can too!
5 Common Rug Cleaning Mistakes
There are five big mistakes rug owners make when cleaning their rugs:
Wrong Cleaning Solution – There is no bottled rug cleaning solution that is a "one type cleans all" cleaning agent.  If you attempt to clean your oriental rug with a bottled cleaner from the grocery store, the rug will not get truly clean, and may likely even become damaged.  Instead, take the time to find the cleaning solution that is specially formulated for the type of fibers your rug is made of, the type of stain you need to remove, etc.  Or, call on a good rug cleaning company, since their teams will have access to whole hosts of cleaning solutions and the expert knowledge of which solutions to use on your rug.
Wrong Cleaning Method

– Dry cleaning is not adequate for certain fibers.  Certain other fibers cannot get wet or else they'll be ruined.  If your rug is subjected to the wrong cleaning techniques, irreversible damage can be done.  All good rug cleaning companies have technicians who are trained to know the best way to thoroughly – but carefully – clean any type of rug fiber.

Too Long Between Cleanings

– Dust, dirt, bacteria, and debris all build up in your rug's fibers thanks to foot traffic, pets, and life in general.  Like any surface in your home, rugs require routine cleaning. Just because you can't see the dirt and grime doesn't mean it's not there.  In fact, dust and debris work their way down your rug's fibers and into the rug backing, causing damage all along the way. Routine cleaning rids your rug of these damaging particles and keeps it looking great.

Too Long Before Addressing Spills

–  It's critical that you clean up a spill as soon as it occurs.  When a spill is allowed to dwell on the rug, irreversible damage can occur.  Pet spills, in particular, should be addressed right away. Pet urine, coffee, chocolate, blood, ink, and countless other spills can do real damage to a fine area rug, so treat the spill right away.  Better yet, call on the best professional rug cleaning service in your area and trust the job to the pros!

Wrong Company

– A common mistake many rug owners make is hiring the wrong cleaning company!  A great rug cleaning company has highly trained rug cleaners who are experienced in cleaning all types of rug.  Great rug cleaners need to know the right cleaning solutions and be able to determine the most effective cleaning method for the customer's specific rug.  Do your research and find the company that treats each rug as if it's their own, and takes the time to devise the perfect cleaning regimen for your rug's specific needs.
RugPro Oriental Rug Cleaning is the best professional rug cleaning company Jacksonville FL homeowners call on for their rug cleaning needs.  Our highly trained technicians have treated nearly every type of stain on any type of rug, using the best cleaning solutions and tools in the industry.  We offer deep cleaning for stubborn stains and highly soiled rugs, and offer routine cleaning to keep your rugs looking their best throughout the year. We can also apply a protectant to the fibers in your rug in order to help keep the rug cleaner longer.  
Join our other thrilled rug cleaning customers throughout Atlantic Beach, Ortega, Riverside Avondale, and Jacksonville by calling on us and letting us give your favorite rug the cleaning it deserves!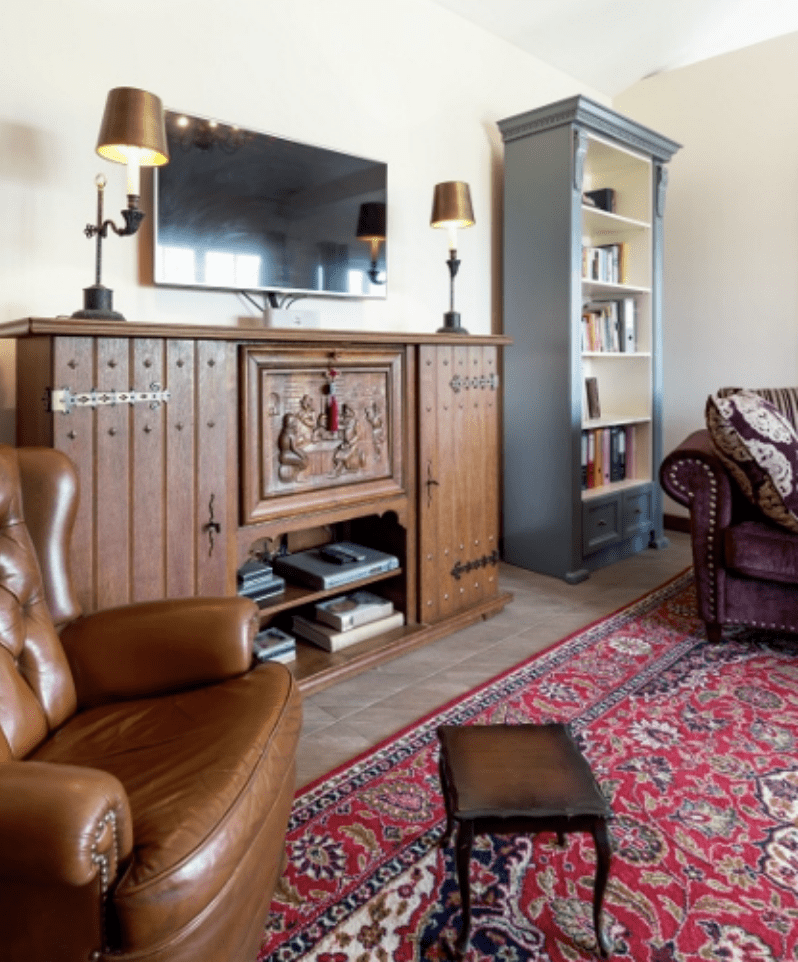 Know When to Clean Your Oriental Rug
It's no secret that the best way to keep your Persian rugs and Oriental rug clean and protected is to have them cleaned routinely… but how do you know when your area rug needs to be cleaned?
Dusting – Rug dusting is recommended every 6-12 months.  Regular rug dusting is critical, as it removes dry soil from your rug's fiber and backing, including dust, sand, dander, hair, dirt, debris, and more.  Rugs that are located in high traffic areas of your home can hold a surprising amount of soil and dust in their fibers.  In fact, our rug dusting tool will often remove several pounds of debris from a rug, even when the owner brings it in routinely!  The best rug cleaning services are equipped with rug dusting tools that loosen and remove these soils mechanically through intense vibrations.  This process is gentle on the rug, yet highly effective at removing soils from deep within the rug's fibers.

Maintenance Cleaning – Maintenance cleaning is recommended every 12-18 months.  The maintenance cleaning process will vary among rug cleaning companies, but should include a full inspection, dusting and dry soil removal, low moisture cleaning, a neutralizing rinse, and a thorough drying.  This process, when done by the best professional rug cleaner you can find, will keep your rug clean and protected.

Deep Cleaning – It is recommended that you get your rug deep cleaned every 2-3 years.  The best professional rug cleaning companies specialize in deep cleaning packages, which should include dusting and dry soil removal, deep submersion and hand wash in a rug bath, a neutralizing rinse, and a number of other services that are customized to your rug's unique needs, including the application of a stain protector or brightening of the rug's fringe.  

Restorative Cleaning – There are occasions where a rug may require more than the standard cleaning procedures.  For example, a rug that has been forgotten in a dusty attic or storage facility will likely require a restorative cleaning, as will a rug that has been severely contaminated by pet urine stains, or damaged in flood water, or suffered from an infestation of bugs or mildew.  In some cases, this damage may be irreparable.  However, if there is one thing that could potentially revive a rug from such a disaster, it's a restorative cleaning, performed by a team of great professional rug cleaners.  
Dust, dirt, and debris are highly corrosive and damaging to your rug's fibers, but a great professional rug cleaner can help!  At RugPro Oriental Rug Cleaning, we specialize in gently but thoroughly removing all debris from wool and silk rugs.  We have the best rug dusting equipment on the market, and a world class rug bath cleaning system to ensure your rug is cleaned gently and thoroughly.  RugPro is the best rug cleaning company Jacksonville FL homeowners love to call on for the highest quality rug cleaning and the best in customer care.